Real Ingredients,
Real Taste, Real Flavor!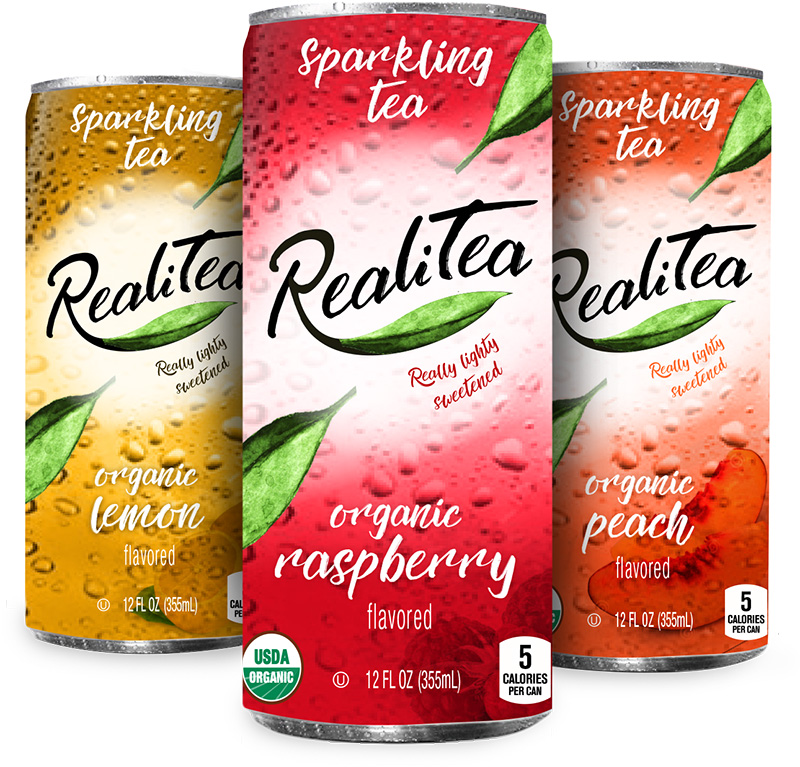 WHAT'S YOUR FAVORITE CARBONATED TEA?
Trick question, reality is that there aren't many out there on the market. Until now.
Real Talk... About tea... RealiTea™ that is.
Realitea is a new sparkling tea offering with nutritional benefits, including antioxidants from organic tea leaves, and low sugar.
With tea that's truly brewed to perfection and blasted with mouth-watering carbonation, you won't even miss the sugary taste of soda. Our goal is to drive and reinforce "healthier hydration" by capturing the soda drinkers who yearn to leave the soda category but don't want to sacrifice carbonation.